Founder and Chairman Emeritus
Founder and Chairman Emeritus
As Founder and Chairman Emeritus, Raj Shah's responsibilities extend to a team of professionals situated across the U.S. and India. As the leader of a major health IT company, Mr. Shah measures success through our firm's lasting contributions to health innovation. Mr. Shah is a visionary. He is committed to finding health solutions for chronic disease and promoting global health equity. His vision is to provide integration of processes for better collaboration and performance at the point of care. Mr. Shah's strategy is to integrate information technology best practices and standards with health informatics. He is committed to helping providers and physicians support the patient need for prevention, early disease detection, care management, and research. With Mr. Shah serving as CEO, CTIS has received awards from the National Institutes of Health, CIO Magazine, Computerworld, The British Medical Journal, and the Office of Management and Budget. In addition, Mr. Shah served as a member of the National Advisory Council on Minority Health and Health Disparities from 2010 to 2014. In 2010, he was invited to the G20 Health Summit for his publication on global health and information and communication technology. As a non-profit supporter, Mr. Shah is also committed to corporate citizenship. He has been a member of governing boards, leadership boards, institutional review boards, trustee boards, boards of directors, and advisory boards for more than 25 organizations. Mr. Shah has given more than 100 lectures, talks, and panel discussions at workshops, conferences, and seminars. He holds a bachelor's degree in chemistry and physics from Bombay University; a master's degree in chemistry from University of Detroit; and advanced training from the University of Chicago and Harvard Business School.
Member of the Board of Directors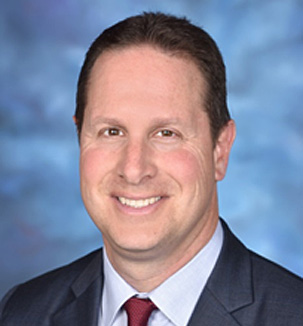 Dr. Craig Cheifetz, M.D., FACP
Chief Executive Officer
As Chief Executive Officer of CTIS, Bharti continues to providing leadership, coordination and day-to-day management for business operations. Mrs. Shah has been an integral part of CTIS' business operations and an investor, supporting new initiatives and growth opportunities at CTIS. Mrs. Shah has more than 20 years of professional experience in the field of education, having served as vice president, director, and teacher at Montessori Children's House of Loudoun (MCHL). Although she has retired from teaching, she continues her philanthropic journey and believes it is important to give back to those in need globally and locally. Mrs. Shah has been committed to corporate citizenship through support of the healthcare needs of local and global communities, facilitating services in the areas of children's health and education. She is actively involved in sponsoring more than 50 schools in India, providing management, strategy planning, and informatics support to the Ekal Vidyalaya Foundation. With the Arogya Foundation, she has worked to develop a pilot project that involves the use of handheld devices for the advancement of rural health. Mrs. Shah has been involved with many global health projects including the International Spirit of Healing, the Art of Living Foundation, Health Related Information Dissemination Amongst Youth (HRIDAY) & Student Health Action Network (SHAN), International Network for Cancer Treatment and Research (INCTR), International Spirit of Life Foundation, and Sri Sri University. Mrs. Shah has a bachelor's degree in commerce and economics from Mumbai University and has a Montessori teacher training and certification from the Institute for Advanced Montessori Studies' Barrie School.
Member of the Board of Directors
Steven Meltzer serves as a member of the Board of Directors of CTIS. He is a partner at the law firm of Pillsbury Winthrop Shaw Pittman LLP, where he represents privately and publicly held companies in a wide range of transactions, including mergers and acquisitions, divestitures, joint ventures, international and domestic marketing and distribution agreements, venture capital financings, and securities offerings. Mr. Meltzer focuses his activities in the information technology, biotechnology, healthcare, defense and intelligence industries. He chairs the Board of Trustees of the New England Institute of Technology and serves as a director or Member of the Board of Directors of several companies. He serves as Secretary and is a member of the executive committee and legal counsel for the Technology Council of Maryland. Mr. Meltzer is also a member of the MdBio board and is founder and legal counsel of the Maryland Angels Council. He has been honored as one of the Best Lawyers in America (2006-2015) and has served as a member of the board of the Maryland Healthcare Product Development Corporation since 2009. Mr. Meltzer received his bachelor's degree from Brown University and both his JD and MBA degrees from Harvard University.
Member of the Board of Directors
Craig Cheifetz is currently the Regional Dean for the Virginia Commonwealth University School of Medicine Inova Campus and Inova's Vice President for Corporate Services for which services include: concierge medicine, executive healthcare, occupational health, and employee assistance and wellness programs. He graduated medical school from the State University of New York at Buffalo both AOA and Summa Cum Laude and completed his residency and chief residency at Georgetown University Medical Center. His primary interests are in clinical and corporate health innovation and clinical education having completed both the Stanford Faculty Development Facilitator's Program in Clinical Teaching and the Harvard-Macy Program for Leaders in Medical Education. Dr. Cheifetz has trained over 300 academic and community physician educators in how to become better clinical educators. He has lectured at the national, regional, and local levels in the area of clinical education. For the past 12 years he has advised hundreds of companies, many of which are Fortune 100 companies, on effective and innovative strategies to optimize their health and wellness related workforce programs. Dr. Cheifetz has also served as a trusted medical advisor for the Inova Health System's Personalized Health Accelerator. His Inova VIP 360 practice currently serves more than 80 companies and more than 4,000 executive and concierge clients across 5 offices and 15 providers.

Dr. Cheifetz is regarded as a national leader and authority on regional medical campus education. In 2017, he received the Association of American Medical College's Group on Regional Campuses' Distinguished Service Award having led the national group from 2011-2013 and authored the defining 2014 paper in Academic Medicine on categorizing regional medical campuses. He has been the recipient of two Golden Apple Teaching Awards from Georgetown for his past contributions to medical student and residency education. In 2005 he was named as the Young Internist of the Year for the state of Virginia by the American College of Physicians and in 2012 received the Walter J. MacDonald Award for the top young internal medicine physician in the United States. Dr. Cheifetz was the 2011 recipient of the Enrique Gerszten Faculty Teaching Excellence Award from the Virginia Commonwealth University School of Medicine which is their highest honor for a clinical educator to receive. More recently, Dr. Cheifetz successfully developed and opened Inova's Center for Advanced Medical Simulation (ICAMS) that currently serves medical students, residents, nurses, and attending's and has earned its' national accreditation. Dr. Cheifetz is a model physician and executive leader who is passionate about providing outstanding and progressive clinical care, education, and innovation to his patients, learners and the community.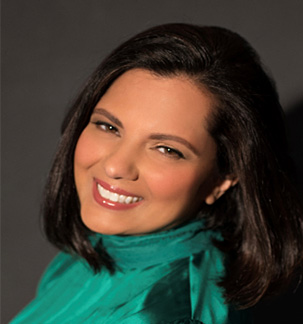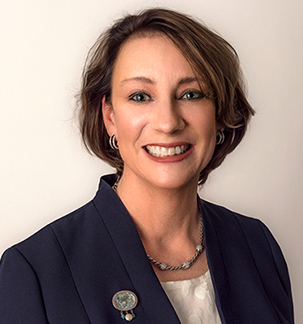 Member of the Board of Directors
CPT Rina R. Shah USA, Retired, serves as a member of the Advisory Board for Strategic Development for CTIS, continuing her focus on philanthropic efforts to raise funds, support government and private sector industries and spearhead innovative technologies to help both patients and practitioners.
She is currently the CEO & President of Peridot Technologies, LLC, an innovative consulting and information technology company. She has served in various positions of leadership in numerous philanthropic organizations to include the Cerner Government Advisory Board, the Wounded Warrior Project and is a founding member of Community Building Art Works (CBAW). Additionally, she has been involved in fundraising for Children's National Hospital and various other charities.
On July 28, 2011, CPT Shah retired from the US Army as an officer of the Judge Advocate General's Corps (JAGC) due to injuries and subsequent related illnesses received in the line of duty as a direct result of Armed Conflict. Most significantly, she was awarded a Congressional Recognition Award and a Bronze Star for her work in Law of Armed Conflict Investigations. She has a proven record in the area of Federal Acquisitions.
While assigned to the Warrior Transition Brigade at Walter Reed Army Medical Center (WTB), she worked as a Procurement Fraud Attorney-Advisor and served as a Government Contracts Trial Attorney in the Contract and Fiscal Law Division at the US Army Legal Services Agency (USALSA).
Prior to specializing in Government Procurement, CPT Shah was the Military Justice Officer in Charge, USAG Bamberg, Germany for the various commands including the 173d ABCT (North), 130th Engineer Battalion, and 16th Sustainment Brigade. She also served as the primary Victim/Witness Liaison for the Iraq Theater of Operations where she coordinated efforts with the Department of State, and the Iraqi Minister of Human Rights, ensuring that Iraqi civilians received proper care and coordination for injuries and damages incurred on behalf of military operations.
CPT Shah received her Bachelor of Science (Magna Cum Laude) degree in Justice Studies from Arizona State University. She is a two-time awardee of the Sun Devil Star award for community service and academics, a recipient of the "Spark" Award for leadership and a recipient of the College of Public Programs Award for Justice Studies. She received her Juris Doctor from the Columbus School of Law at Catholic University of America, was admitted to the Maryland Court of Appeals in 2004 and is a former member of the Military and Intelligence Law Society.
Member of the Board of Directors
Geoffrey Grosvenor, a former President of and current consultant to CTIS, serves as a Member of the Board of Directors. In addition, Mr. Grosvenor, as Corporate Secretary, is the primary interface at the executive level with the Board of Directors. Prior to re-joining CTIS, Mr. Grosvenor had over 25 years of financial experience in the corporate lending side of banking with Bank of America, Wells Fargo, and PNC Bank. He is a past Director and Secretary of a private nonprofit organization that has placed over 2,000 children in permanent homes since 1981, and is currently a Court-Appointed Special Advocate for abused and neglected children in Fairfax County, Virginia. Mr. Grosvenor is a former CFO of CTIS, and has had many years of experience with the company both from the inside and the outside. He earned his Master's of Business Administration at Northwest Missouri State University and his bachelor's degree in international business at Virginia Commonwealth University
Member of the Board of Directors
Sharon H. Hrynkow, Ph.D. is Chief Scientific Officer and Senior Vice President for Medical Affairs at CTD Holdings, Inc., a Florida-based biotechnology company working to develop cyclodextrin-based drugs for the treatment of diseases with unmet medical need. Dr. Hrynkow leads the company's clinical programs to test its proprietary cyclodextrin drug product in a rare and fatal disease, Niemann-Pick type C, and in compassionate use in a single late-onset Alzheimer's patient. She is also Co-Chair of the Company's Scientific Advisory Board. Prior to joining CTD, Dr. Hrynkow served in senior leadership roles at the U.S. National Institutes of Health, including as Deputy Director and Acting Director of the John E. Fogarty International Center and as Associate Director of the National Institute on Environmental Health Sciences, and she was Senior Science Advisor at the U.S. Department of State. After 20 years of federal service, Dr. Hrynkow became the inaugural President of the non-profit organization Global Virus Network. She founded and serves as Managing Partner of Global Health Consulting, LLC. A developmental neurobiologist by training, Dr. Hrynkow has devoted her professional career to improving the health of people globally. Her leadership in tackling global issues such as HIV/AIDS, brain disorders, malaria, the threat of pandemic viral disease and most recently rare diseases has brought her national and international recognition. She regularly advises organizations on health and science matters, including in her current role on the US National Academy of Sciences/National Academy of Medicine/National Academy of Engineering Division of Earth and Life Studies Advisory Committee. Dr. Hrynkow has received numerous honors during her career, including the U.S. President's Rank Award for Meritorious Senior Executive, the King of Norway's Order of Merit, and the AAAS "40 by 40" recognition for her work to advance science in service of society. She is an elected member of the Council on Foreign Relations and an elected Fellow of the American Association for the Advancement of Science.
Leadership Team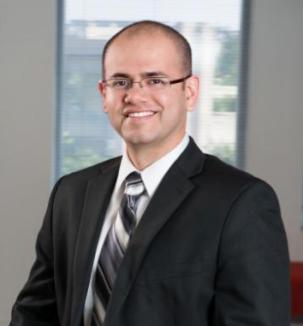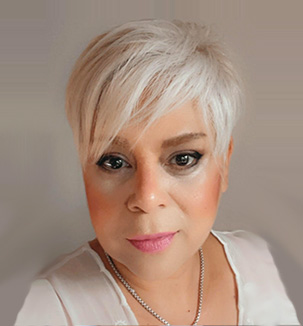 Vice President and Chief Talent Officer
Ms. Morgan-McHenry has over 3 decades of experience in management of complex International and U.S. based Human Resources and Talent Acquisition functions in Corporate and Government sectors. She has extensive experience in the fields of organizational effectiveness, talent management, critical role succession planning, and driving large-scale complex change. Her expertise lies in the thoughtful management of the intersection of strategy, talent, and culture.
Prior to joining CTIS, Veronica supported various Federal Systems Integrators in capacities such as Senior Director of Corporate Development, Senior Director of Strategic Technology Partner Alliances and Senior Director of Talent Acquisition. Some of her strategic roles included developing strategic business planning with the organization's business units, analyzing unit's revenue goals, managing Human Resources' best practices, and developing companywide compliance and quality assurance programs while implementing cost effective and highly successful outreach and strategic partnership programs.
Veronica holds a Master Certificate in Executive Business Leadership from Cornell University and a master's degree in Business Management with a concentration in Human Resources Management from La Sorbonne University in Paris, France. She also has several certifications in Human Capital, Talent Acquisition and Organizational development. She is a Certified Integrative Health Coach and holds a Master Certification as Human Capital Strategist from the Human Capital Institute
President and Chief Operating Officer
Sudhir Raju serves as President and Chief Operating Officer at CTIS and brings over 20+ years of wealth of experience in the health IT industry. He oversees CTIS's client projects for health informatics solutions including operations, information technology, best practices and account growth. In addition, he serves as the Principal Investigator for the National Cancer Institute's (NCI's) Cancer Therapy Evaluation Program's Enterprise System (CTEP-ESYS) program, developing cancer clinical trials informatics solutions for NCI, National Institutes of Health (NIH).
He has led the development of innovative and effective solutions for the health industry. Under his leadership, the company has received numerous awards from the NIH and NCI Directors, and recognition from the Office of Management and Budget and project officers. He has led projects that involve process re-engineering, stakeholder management, architecture, analysis, design, development, and implementation of software solutions for the health informatics industry that have provided high outcome and return on investment to the clients.
Mr. Raju earned his bachelor's degree in engineering from the Indian Institute of Technology, India. He holds a master's degree in computer systems management from University of Maryland University College and an MBA from Cornell University. He is a certified Project Management Professional (PMP) and SAFe® Agilist.
Executive Vice President and Chief Financial Officer (CFO)
Dushyant Lowe serves as Executive Vice President and Chief Financial Officer (CFO) at CTIS and is responsible for planning, organizing, controlling, directing, and administering the successful implementation of business operations. He also administers financial plans and budgets, and assures related compliance with established standards, requirements, internal controls, laws, codes, regulations, policies, and procedures. Mr. Lowe oversees and manages day-to-day financial and business operations, including financial planning and analysis, accounting, risk management, and general support services. He previously served as a manager in Aronson LLC's Government Contract Services group. He has more than twelve years of experience in public accounting with a significant focus on income tax planning and compliance, specialized government contract consulting, and outsourced CFO/Corporate Controller services. Mr. Lowe received his bachelor's degree in accounting and business administration from the University of Delhi. He is a licensed certified public accountant in the state of Maryland and a fellow member of the Institute of Chartered Accountants of India (ICAI); he also received the designation of Chartered Global Management Accountant (CGMA) from the American Institutes of CPAs (AICPA).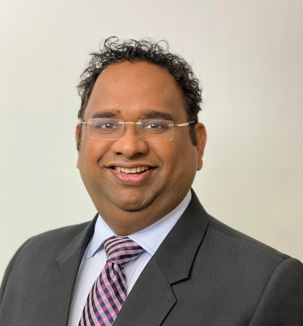 Vice President and Chief Information Officer (CIO)
Blaze Mathew serves as Vice President and Chief Information Officer at CTIS, and is responsible for the information technology and infrastructure systems that support enterprise goals across client programs, projects, and the company. He formulates yearly infrastructure budgets and works with CTIS Corporate Officers and project teams to ensure information assurance for CTIS and its projects. He has more than 19 years of experience supporting IT infrastructure and operations, security, and risk management for the National Cancer Institute's (NCI) Cancer Therapy Evaluation Program (CTEP). He manages a diverse IT team, supporting the full spectrum of IT services and appreciates the contributions of each member. He currently applies unified computing, hybrid infrastructure solutions, and cognitive technologies to augment business intelligence services.
His recent accomplishments include employing a hybrid AWS GovCloud to provide high availability for identity and access management solutions for CTEP. He pioneered implementation of infrastructure virtualization for CTIS and its clients, which has significantly improved infrastructure utilization, reduced costs, and improved disaster recovery of critical business services. He received the NCI Director's Award for his support in implementing the NCI's Experimental Therapeutics Clinical Trials Network (ETCTN).
Mr. Mathew holds Certified Information Systems Security Professional (CISSP) and Certified Cloud Security Professional (CCSP) certifications. He received his master's and MBA degrees in technology management from University of Maryland University College.
Vice President of Business Operations
Carlos Rivera serves as Vice President of Business Operations at CTIS, responsible for day to day operations to include Human Resources, Administration, Contracts Management and Financial Management. Mr. Rivera oversees the integration between Business Development and Project Management, ensuring synergy between CTIS' current and future projects.
Mr. Rivera comes to CTIS with 20 years of experience serving as a Captain in the US Army, most recently as the Chief Technology Officer for an infantry battalion at Joint Base Lewis McChord. He balances his technical proficiency with nearly ten years of experience working in the US Army JAG Corps. Mr. Rivera continues his service in the US Army Reserves.
Mr. Rivera received his Bachelor's degree in Business Administration with a concentration in International Business and Management from Florida International University. He is a Master's degree candidate at Embry Riddle Aeronautical University in Information Systems Management. Mr. Rivera holds technical certifications in Security + and Network +.
Vice President and Chief Corporate IT Security Officer
Mr. Prasanth Kada serves as Vice President and Chief Corporate IT Security Officer at CTIS, and is responsible for protecting the confidentiality, integrity, and availability of enterprise information systems. He oversees the cybersecurity requirements, information and data security, compliance, risk management, technology, tools, solution components, and financial management for enterprise infrastructure and services. He has more than 15 years of experience supporting security operations, disaster recovery, governance and datacenter management.
Mr. Kada has a bachelor's degree in Electrical and Electronics Engineering from the Pondicherry University, India; a master's degrees in Software Engineering from Stratford University, USA; and holds certifications in Microsoft Certified Solutions Expert: Cloud Platform and Infrastructure, ITIL, SAFe® Practitioner.